Help your team raise the creative bar and be confident you have the resources needed to hit deadlines with cloud-based creative team management.
Get started >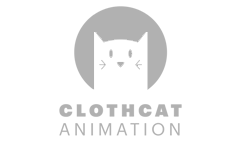 3 reasons your artists will love
creative team management
Create schedules with less time pressure and reduced crunch.
Reduce admin and help your artists to spend more time being creative.
Create stable workloads so no one feels burned out or dominated by work.
Creative team management
Explore how you can manage your team in ftrack Studio
Easily swap between projects, departments, and phases. You can customize them so they're completely relevant to your creative project, whatever it may be.
Easily see who's working on what and when—color tasks by project, type, status or priority.
View multiple projects currently underway with cross-project views.
Don't miss deadlines—identify downtime or busy periods and allocate team time to overcome the problem.
Maximize available hours and detemine the total amount necessary to complete a project within deadline.
Assign work to the most suitable person, then drag and drop assigned hours to easily reschedule when reacting to project changes.
Avoid double booking—you'll can see at a glance who's working on what.
Analyze hours spent on past productions so you can more accurately bid on new projects.
Reduce micro-management by allowing booked resources to pull tasks from a project.
Reduce the risk of overloading any one team member with too much work—create stable workloads that increase employee satisfaction.
What our users say about
creative team management with ftrack