We develop the Academy Award and Emmy-winning solutions ftrack Studio, cineSync, and ftrack Review. Our team and technologies are built around a single purpose: to unleash the potential, productivity, and progress of every creative project.
Who we are and what drives us.
Join the team
The ftrack team balances talent with inclusivity, respect, and kindness. If you'd like to join a group of people working to make great tools for the creative industry, head over to our careers page.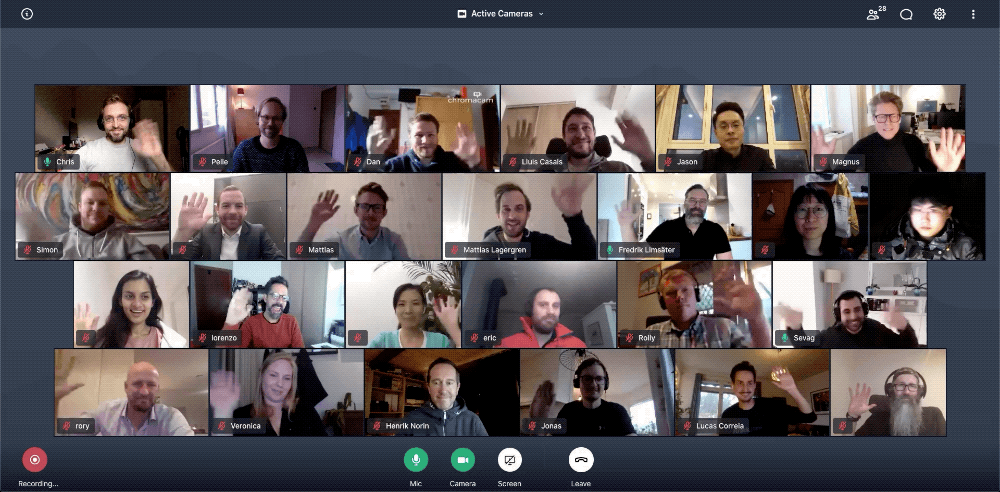 HQ & EMEA Sales & Support
Stockholm, Sweden
ftrack AB
c/o Epicenter
Mäster Samuelsgatan 36
111 57 Stockholm
Sweden
San Francisco, USA
ftrack Inc
100 Montgomery St.
Suite 1780
San Francisco, CA 94104
USA
Adelaide, Australia
Cospective Pty. Ltd.
Adelaide Studios
1 Mulberry Road
Glenside SA 5065
Australia
Shanghai, China
ftrack (Shanghai) Information Technology
SOHO Zhongshan Plaza Block A, Floor 16
1055 Zhongshan West Road, Changing District
200050 Shanghai, China
If you'd like to feature our brand and you're looking for assets, logos, screenshots, or guidelines on how to use these things, then just follow the link below. You'll find everything you need to present ftrack to the world.
Sign up to the ftrack newsletter