We've just rolled out new features in ftrack Review! Managing your versions and assets is about to get even easier. Learn about the improvements we've made below.
We released ftrack Review in April of this year. Since then, we've watched the media review and feedback solution streamline workflows for creatives around the world.
We've also been listening to feedback and working internally to improve and refine what ftrack Review can do. We've been developing on the platform to ensure that it presents the most straightforward and flexible media review process possible. In the latest update, that means improving how you can manage versions of assets in Review.
Read on to learn about our improvements to the ftrack Review versioning workflow and how it will make your life easier when managing multiple review sessions.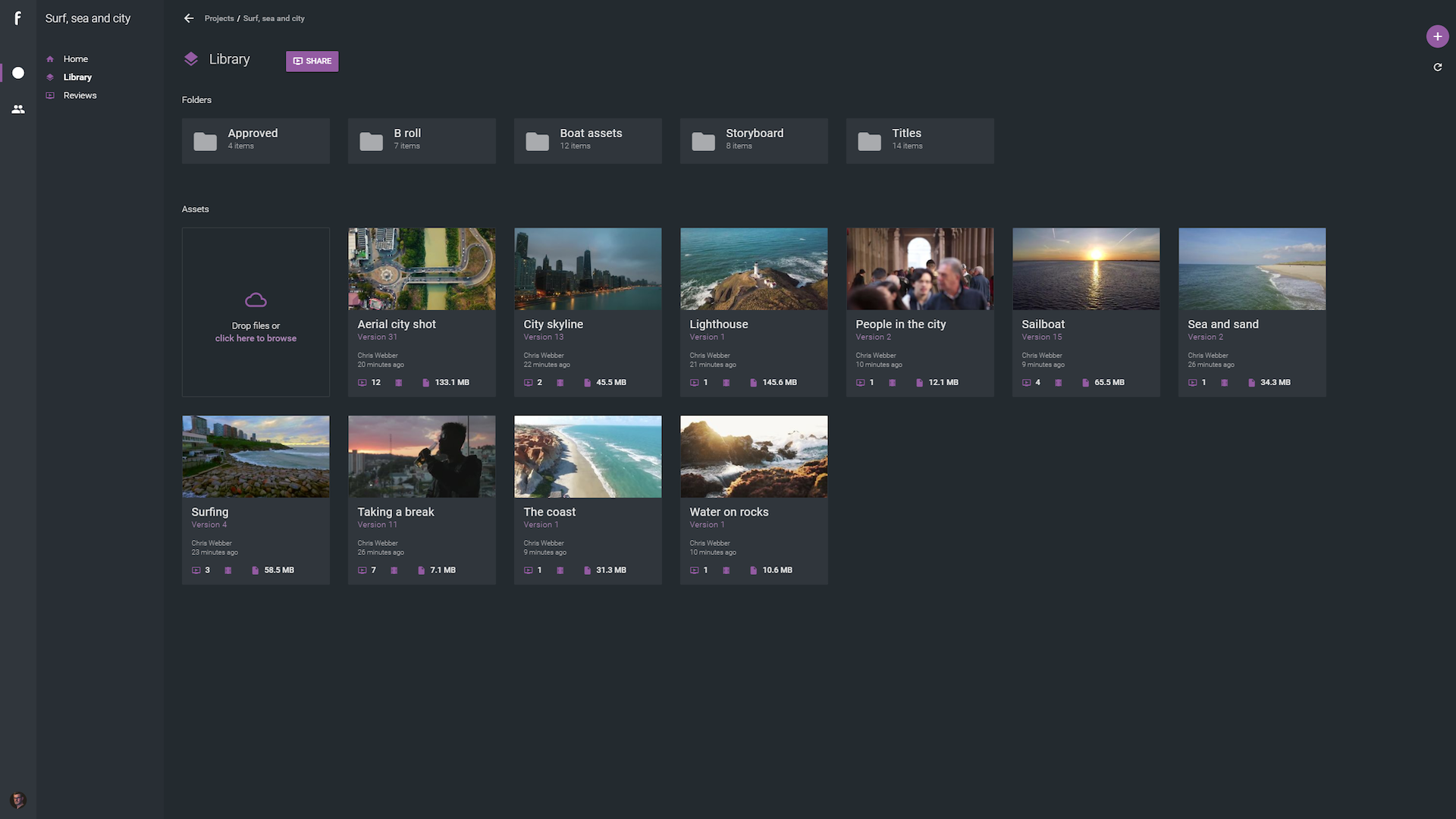 Release highlights for ftrack Review
Creating a new version, or a new asset? Tell ftrack Review when you upload
When you upload a file with the same name as another asset in the upload folder, ftrack Review will ask if you would like to create a new version of the asset or save it as a new asset with a different name. Previously, assets would automatically version up on upload. Now you have the choice!
Easily version up via an asset's context menu
Quickly version up assets from within the asset itself. Select "Upload new version" from the asset's context menu, and you're ready to go.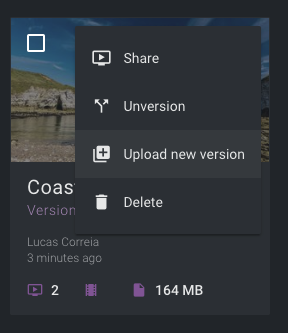 Add new versions to older review sessions with a couple of clicks
You can now easily add new asset uploads to any older review sessions where you previously shared the asset.
ftrack Review will ask you which review sessions should include the new version when versioning up the asset (whether that's through the context menu, by dragging one asset on top of another, or via the new version up dialogue). It's one less thing to think about.
Stack your asset versions for easier navigation
Versions now stack! If you have multiple versions of the same asset, they appear as a tidily stacked single item in a review.
When setting up the review, it's easy to see how many versions you've shared on each card. You can then select which versions you would like to include in your next review from the context menu.
You can quickly switch between versions using the dropdown menu available from the top of the interface.
It all helps to get to the version you want to review without any hassle.
View comments from all versions, or just one
Do you want to see feedback for all versions, or just one? We've added a new toggle option to the feedback panel, making it easy to drive down to specific responses.
We've also added clarity around comments when viewing feedback for a whole project or single assets in the library. It's now easier to see which comment belongs to which review session.
"ftrack Review is founded in quick, simple collaboration. That also extends to the functionality behind the reviews themselves. These improvements to version management make organizing and preparing review sessions simpler than ever – which means fast feedback and quick results!"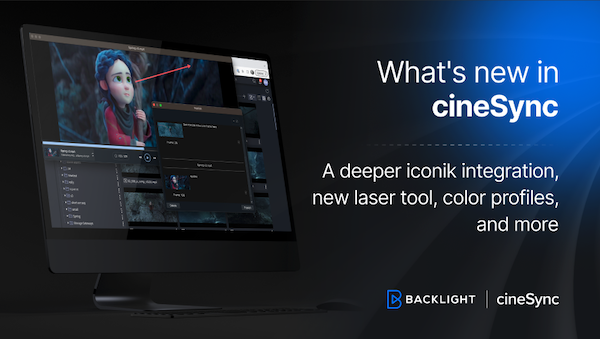 cineSync's latest update brings flexibility and precision to your cineSync experience, making it easier to connect your review sessions with media management and storage in iconik, introducing color profiles to…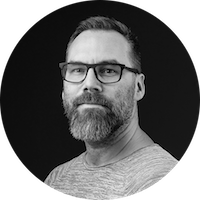 Fredrik Limsater
CEO, ftrack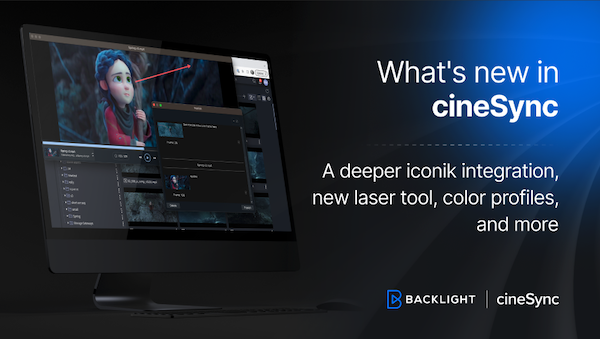 cineSync's latest update brings flexibility and precision to your cineSync experience, making it easier to connect your review sessions with media management and storage in iconik, introducing color profiles to…