Status Permissions controls are now available for ftrack Studio Enterprise customers. Status Permission controls will allow more granular control over who can change statuses in a project.
Security is as important as ever in today's creative projects, so it's essential to ensure that the right users have access to the right functionality in ftrack Studio. With that in mind, we're introducing a new set of status permissions for ftrack Studio Enterprise users, which will offer more granular control over who can change statuses on a project.
Previously, ftrack Studio users could only set broad or binary permissions for changing statuses, i.e., a user role could or couldn't change project status. The introduction of Status Permissions will take things much further, enabling workspace administrators to control far more specific and granular permissions around Task, Version, Shot, Asset build, or Other object statuses in ftrack Studio.
For example, a workspace administrator could set it so an artist can never change a task from "In progress" to "Approved," or so a coordinator is never able to change an asset from "on-hold/omitted." The level of detail is precise and will ensure only specific people can make necessary changes.
Such granular control over statuses is critical in today's productions, as it:
Offers increased control over how statuses are updated and tracked.
Reduces the risk of human error and statuses changed by mistake.
Increases confidence around the accuracy of reported statuses.
Increases control over reporting and tracking of statuses.
Play Video
See Status Permissions in action
Please note that Status Permissions will be available to ftrack Studio Enterprise customers only.
If you would like to try out Status Permissions, learn more about ftrack Enterprise to get access.
Interested in ftrack Enterprise?
Level up your ftrack Studio experience with priority support, a staging server, and more.
Learn more about Enterprise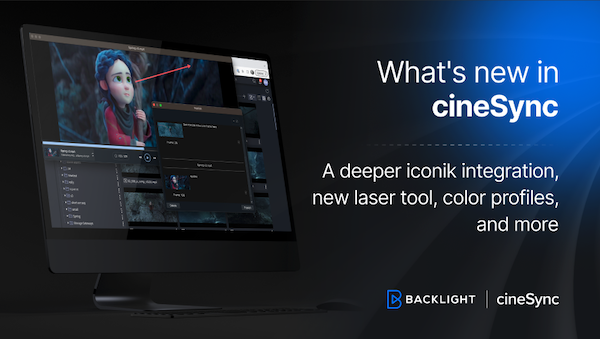 cineSync's latest update brings flexibility and precision to your cineSync experience, making it easier to connect your review sessions with media management and storage in iconik, introducing color profiles to…