We've updated ftrack Review! From today onwards, you can access a redesigned project home, add attachments to comments, set loop in and out points – and more. Your review experience is about to get even more streamlined.
As always, we listened to your feedback (and continue to do so) and used it to update and refine the features in ftrack Review. For this update, that means:
A redesigned project home ?
The ability to attach files to your feedback ?
Variable brush sizes ?️
Loop in/out points ?
…and much more! You can check out the full list below.
As always, if you have any feedback please don't hesitate to let us know. We consider all feedback as we build out our product roadmap and plan new features for the future.
New features in ftrack Review
A new look for your project home
We've redesigned your project home to give a better overview of all ongoing activity. From one page, you can view recent comments, versions, team activity, and more. It provides more insight into what's going on and where things are at with your project.
Attach files to clarify your feedback
Add even more clarity to your comments by adding an attachment. Your attachment could be reference material, a PDF containing client insight, or a photo of some doodles you made while thinking about the project the night before. Whatever it is, it's easy for everyone to see.
Use different brush sizes for clarity
Choose to go in with the sledgehammer or the scalpel: you can change your brush size to create finer annotations or go large for really "broad-stroke" markups. Whatever your feedback, it's easier to convey it with a greater range of brush sizes.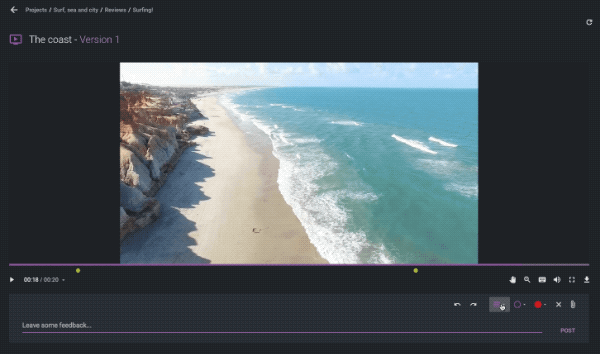 Set loop-in and -out points
Focus on specific sections of your media using in-and-out loop points. Just hit "I" and "O" to quickly set your loop points; your video will cycle through those timecode locations. This way, you can give extra focus to the section that needs work.
ftrack Review has a whole bunch of keyboard shortcuts that will increase your efficiency with the platform. We've made it easier to access and view them right from the toolbar. Master these hotkeys, and you'll be zooming around the UI in no time.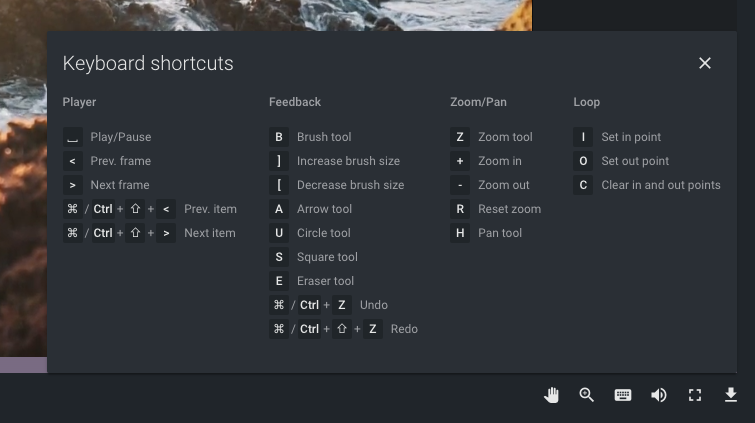 Spanish and Japanese localization
Creativity is universal; the languages we speak are not. We've localized ftrack Review for Spanish- and Japanese-speaking countries, making it easier for teams in these locations to communicate ideas about the work that they create.
Mattias Lagergren
Product Manager, ftrack
"Redesigning the ftrack Review project home was important for us; we wanted to make it as easy as possible for our customers to understand project status and dive right into their next review. ftrack Review's new UI tools, the ability to add attachments to feedback, and the introduction of loop in/out points were also much-requested features. We're excited to bring them to our users across the world."
Technicolor, The Foundry, and Framestore discuss machine learning and how it will impact VFX workflows in the years to come.